In thing blog we are going to discuss the most important plugins that should install for your wordpress website. WordPress itself is not complete without the plugins. We must install plugin for enhancing the performance, for better user experience and security. Here we are going to discuss some important plugins that helps to make your wordpress website better. We use these plugins and with our experience we can say that these are awesome plugins. Riazorsolutions approved plugins.
1. Loginizer

Loginizer is a plugin that helps a lot in fighting against bruteforce attack by blocking login for the IP after it reaches maximum retries. You can blacklist or whitelist IPs for login using Loginizer. You can use various other features like Two Factor Auth, reCAPTCHA, PasswordLess Login, etc. to improve security of your website.
Loginizer plugin Download link for free : https://wordpress.org/plugins/loginizer
2. Yoast SEO

Yoast SEO is nearly perfect plugin that does alot of works, it helps in Title and meta description templating, creates advanced XML Sitemaps. It also helps to verify your site in search engines like google, bing, yandex and baidu. It also helps in creating site's breadcrumbs. Yoast seo plugin automatically sets canonical URLs to avoid duplicate content. It analyze your content and gives score for the content you are providing. It helps to set the focus key phrase, helps in editing URL slug / permalinks and helps in creating perfect meta description.
Yoast SEO plugin Download Link for free: https://wordpress.org/plugins/wordpress-seo/
3. Smush

Smush is an award wining plugin that helps to optimize your images. I optimizes site by turning on lazy load, resize, compress and improve your Google Page Speed with the incredibly powerful and 100% free WordPress image smusher/compressor. Free wordpress plugin smush is brought to you by the superteam at WPMU DEV!
Smush compress all your images in the website without a visible drop in quality and optimize your page speed using its unique compression algorithm.
WordPress plugin Smush free download link: https://wordpress.org/plugins/wp-smushit
4. Insert Headers and Footers

Tagline: EASILY INSERT HEADER AND FOOTER CODE
Insert Headers and Footers is a simple plugin that lets you insert code like Google Analytics, custom CSS, Facebook Pixel, and more to your WordPress site header and footer. No need to edit your theme files!
The simple interface of the Insert Headers and Footers plugin gives you one place where you can insert scripts, rather than dealing with dozens of different plugins.
FEATURES OF INSERT HEADERS AND FOOTERS
Easy & Quick to set up
Simple to insert scripts & other header, footer & body Codes
Add custom CSS across themes
Insert any code or script, including HTML and Javascript
WordPress plugin Insert Headers and Footers free download link: https://wordpress.org/plugins/insert-headers-and-footers/
5. AMP for WP – Accelerated Mobile Pages

AMP for WP automatically adds Accelerated Mobile Pages (Google AMP Project) functionality to your WordPress site. AMP makes your website faster for Mobile visitors.
FEATURES:
– Gutenberg, Divi and Elementor Support
– Improved CSS Optimization (Tree Shaking)
– Google Fonts Support For All Designs
– Addthis Sharing Support
– AMP Infinite Scroll Support
– Photo Gallery by 10Web Support
– MEWE social network Support
– GDPR Compliance
Out of the box compatiblity for Yoast SEO, All in One Seo, Rank Math, Genesis, SEOPress, Bridge Qode SEO, The SEO Framework and Squrilly SEO Plugin.
Introducing Page Builder 3.0 for AMP! Learn More & Video
New Default Theme for AMP called Swift
3 Pre-built AMP Layouts for Business websites and landing pages
OneSignal Push Notifications integration
Advanced WooCommerce Support More Info
AMP Plugins Manager – Which allows you to disable a specific plugin functionality only in the AMP version
Structured Data Options
Page Break / NextPage (Pagination) Support
Contact Form 7 Support More Info
Graviry Form Support More Info
Caldera Form Support More Info
Ninja Form Support More Info
Facebook Comments Support
Github Gist Support
Email Opt-in Subscription form support in AMP added
Call to Action boxes and notification bars
9 Advertisement sizes – 2 More AD slots added recently
Comments Forms in AMP.
Native AMP Search functionality.
Design 3 Watch the Video Overview
Disqus Comments Support
Google Tag Manager Support
Page, Category & Tags Support Added
Custom AMP Editor – Which allows you to override your Content that you had written in Post or page, so you can add the different content just for AMP.
Mobile Redirection – More than 50% of your traffic is from mobile and you aren't doing anything to improve their user experience, which means you are falling behind on SEO and it can result in lower SERPS. Lightning fast mobile version means faster User experience means more engagement which directly results in the lower bounce rate.
Custom Post Type Support
Star Ratings
Drag & Drop Page builder Added
4 Designs for AMP
AMP WooCommerce Support
Switch on/off Support for Pages & Posts on AMP
Translation Panel & RTL
Internal AMP linking – You can browse AMP pages internally
Related posts below the post
Recent Comments list
Automatically integrate AMP to your website.
Google Adsense (AMP-AD) Support with 4 different Ad slots across the layout! The First Plugin to have this capability.
Built in MGID Ads Support with 6 different ad slots.
Google Analytics Support.
User Friendly Theme Options Panel.
Unlimited Color Scheme.
Image Logo Upload.
Supports Posts and Pages and other custom post types.
Proper rel canonical tags which means that Google know the original page.
Overlay Navigation Menu bar.
Social Sharing in the Single.
Sexy Design.
Separate WordPress Menu for AMP version.
Page builder & Shortcodes Compatibility.
Carousel support for Gallery.
Better Image stretching and resizing.
Youtube Video Embed Support.
Vine Embed Support.
Twitter oembed Support.
Instagram Embed Support.
Facebook Video Embed Support.
RTL Support
Custom AMP FrontPage
Notifications
Alexa Metrics, Chartbeat, Hi-stats, Yandex Metrika, Piwik, Segment.com, StatCounter, Effective Measure and comScore Builtin Support
Incontent & DoubleClick Support
Great Support & Active Development.
Widgets & WooCommerce
Breadcrumb Support added
Facebook Instant Articles Support Added
AMP Installation Wizard that makes it easy to setup for new users.
Category base remover support
Tag base remover support
7 New Social Media Integrations added (Reddit, Tumblr, Telegram, Digg, StumbleUpon, Wechat, Viber)
AMP Theme Framework Core Support Added. You can now create AMP templates of your own in just minutes. More
NEW – Make AMP & Non-AMP Same with just one click!
NEW – Allows you to use AMP as primary website!
WordPress plugin AMP for WP – Accelerated Mobile Pages free download link: https://wordpress.org/plugins/accelerated-mobile-pages/
6. UpdraftPlus – Backup/Restore

UpdraftPlus simplifies backups and restoration. It is the world's highest ranking and most popular scheduled backup plugin, with over two million currently-active installs. Backup your files and database backups into the cloud and restore with a single click!
Backup into the cloud directly to Dropbox, Google Drive, Amazon S3 (or compatible), UpdraftVault, Rackspace Cloud, FTP, DreamObjects, Openstack Swift, and email. The paid version also backs up to Microsoft OneDrive, Microsoft Azure, Google Cloud Storage, Backblaze B2, SFTP, SCP, and WebDAV.
Features
Restores, as well as backing up
Backs up to more cloud options than any others
Allows you to set up automatic backup schedules, for the ultimate in convenience
Is faster, using up fewer server resources
Has been tested on over 1 million sites
WordPress plugin UpdraftPlus free download link: https://wordpress.org/plugins/updraftplus/
7. W3 Total Cache

W3 Total Cache (W3TC) improves the SEO and user experience of your site by increasing website performance and reducing load times by leveraging features like content delivery network (CDN) integration and the latest best practices.
W3TC is the only web host agnostic Web Performance Optimization (WPO) framework for WordPress trusted by millions of publishers, web developers, and web hosts worldwide for more than a decade. It is the total performance solution for optimizing your WordPress Website.
W3 Total Cache (W3TC) improves the SEO and user experience of your site by increasing website performance and reducing load times by leveraging features like content delivery network (CDN) integration and the latest best practices.
W3TC is the only web host agnostic Web Performance Optimization (WPO) framework for WordPress trusted by millions of publishers, web developers, and web hosts worldwide for more than a decade. It is the total performance solution for optimizing your WordPress Website.
BENEFITS
Improvements in search engine result page rankings, especially for mobile-friendly websites and sites that use SSL
At least 10x improvement in overall site performance (Grade A in WebPagetest or significant Google Page Speed improvements) when fully configured
Improved conversion rates and "site performance" which affect your site's rank on Google.com
"Instant" repeat page views: browser caching
Optimized progressive render: pages start rendering quickly and can be interacted with more quickly
Reduced page load time: increased visitor time on site; visitors view more pages
Improved web server performance; sustain high traffic periods
Up to 80% bandwidth savings when you minify HTML, minify CSS and minify JS files.
WordPress plugin w3 total cache free download link: https://wordpress.org/plugins/w3-total-cache/
8. OneSignal Push Notifications

OneSignal is an easy way to increase user engagement. Use OneSignal to send visitors targeted push notifications so they keep coming back. It takes just a few minutes to install.
As a WordPress VIP Gold Partner, OneSignal has been rigorously tested to handle even the highest volume use cases with reliability and ease of use.
After setup, your visitors opt-in to receive push notifications when you publish a new post. Visitors receive these notifications even after they've left your website, thus driving re-engagement.
You can configure notification delivery at preset intervals, create user segments, and customize the opt-in process for visitors.
OneSignal's free plan allows targeting up to 30,000 subscribers with push notifications.
Download OneSignal Push Notifications free wordpress plugin Link: https://wordpress.org/plugins/onesignal-free-web-push-notifications/
9. Jetpack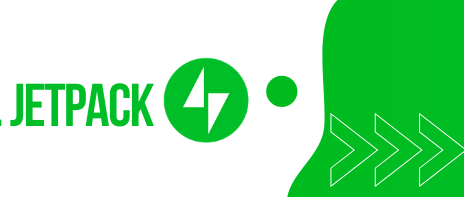 Security, performance, and site management: the best way to WordPress is with Jetpack.
24/7 SITE SECURITY
Jetpack is your site's security detail, guarding you against brute-force attacks and unauthorized logins. Basic protection is always free, while premium plans add expanded backup and automated fixes. Jetpack's full suite of site security tools include:
Brute-force attack protection, spam filtering, and downtime monitoring.
Backups of your entire site, either once daily or in real time.
Secure login, with optional two-factor authentication.
Malware scanning, code scanning, and automated threat resolution.
A record of every change on your site to simplify troubleshooting.
Fast, priority support from WordPress experts.
PEAK PERFORMANCE
Activate site accelerator tools and watch your page load times decrease — we'll optimize your images and serve them from our own powerful global network, and speed up your mobile site to reduce bandwidth usage (and save money!). Connect Jetpack to take advantage of:
Images and static files, like CSS and JavaScript, served from our servers, not yours.
Elasticsearch-powered related content and site search, for relevant results with no drain on your servers.
Lazy load images for a faster mobile experience.
Unlimited and high-speed video via our content delivery network.
EFFORTLESS SITE MANAGEMENT
Create and customize your WordPress site, optimize it for visitors and revenue, and enjoy watching your stats tick up. Built it, share it, and watch it grow with:
Advanced site stats and analytics for understanding your audience.
Hundreds of professional themes, for a pro site no matter what your niche.
Intuitive and powerful customization tools to match your website to your brand.
Simple PayPal payment buttons for selling products and services.
SEO tools for Google, Bing, Twitter, Facebook, and WordPress.com to maximize your reach.
An advertising program that includes the best of AdSense, Facebook Ads, AOL, Amazon, Google AdX, and Yahoo.
Integration with the official WordPress mobile apps, to manage your site from anywhere.
WordPress plugin download Link: https://wordpress.org/plugins/jetpack/
10. Rate my Post – WP Rating System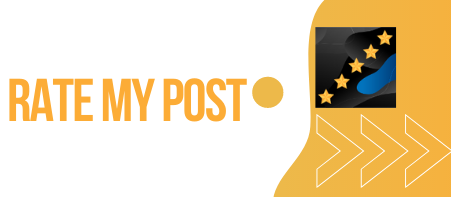 Rate my Post – WP Rating System allows you to easily add rating functionality to your WordPress website. Visitors can rate your posts/pages and send you private feedback after rating. Functionality to create custom rating widgets that work independently of posts and pages is available in the PRO version.
What sets Rate my Post apart from other WordPress rating plugins is its simplicity, performance and impact on engagement. It works with any page cache plugin and is probably the most customizable free WordPress rating plugin.
HIGHLIGHTS
Lightweight, responsive and free
Add rating functionality to your website automatically or use shortcodes – no coding required!
Option to show ratings visually before the content of each post (so-called results widget)
Stats section where you can see how many votes each post/page received and what is its average rating.
Analytics section with detailed information about each rating such as time, IP (optionally), username, title, time spent on page before rating etc.
Easily change ratings in the admin panel
Supports structured data for rich snippets according to the latest Google guidelines
GDPR compliant
Top rated posts widget
Custom templates for complete customization
Works with infinite scroll plugins and popups (implementation requred)
Rate my Post download Link: https://wordpress.org/plugins/rate-my-post/
Thank you for reading till this end, we hope this blog was useful to you. Please leave a comment below or contact us for any other queries.